Imagine the talent within your company armed with practical approaches that you know work but have struggled to implement.
Imagine 'a way of leading' that is consistent at all levels in your organisation, in a language understandable to all that gives all managers the belief.
Imagine all your managers saying, "Yes, I can! Yes, we can!"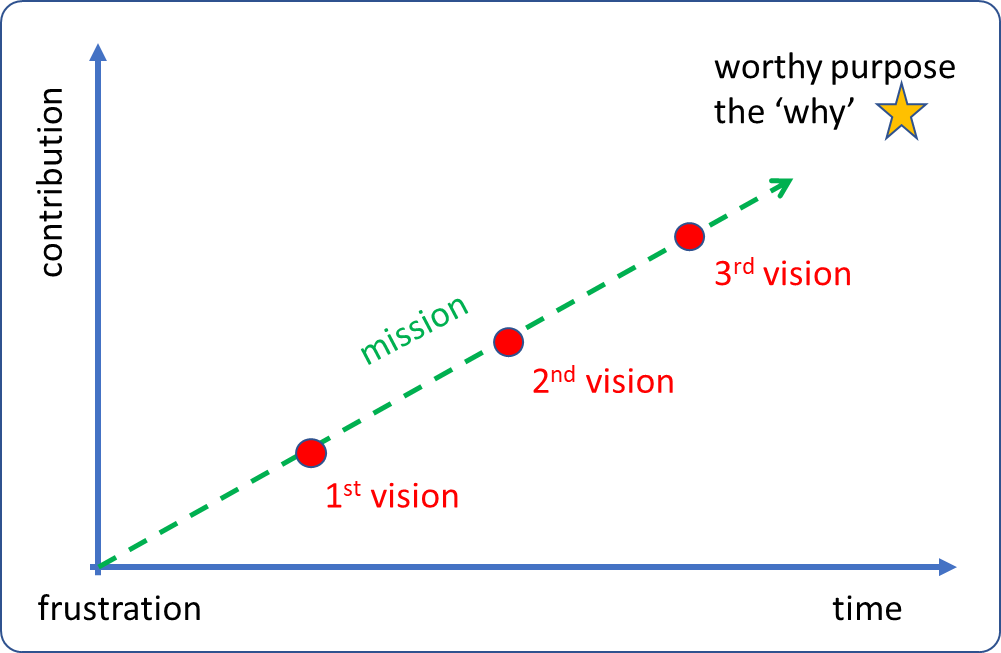 Realising that vision is now only one click away as the QuoLux™ Online Leadership and Management Centre (QuoLMC) provides courses, modules and programs of learning for leaders and managers at all levels, enabling you to develop your organisation in a digital format and language for all to understand, embrace and use. With the QuoLMC, your managers can become leaders inspiring, motivating and informing their teams. Andrew Snape, MD of Snape Group observes:
"This is exactly the sort of online learning that tops up all the great things we have learned on QuoLux's in-person programs... and a "library" to keep referring back to. The courses are a piece of learning in their own right. It's a great tool to help managers manage and leaders lead."
The coronavirus pandemic forced organisations across the globe to adapt quickly, with huge swathes of the workforce moving to remote working and a rapid fast-tracking of digital transformation projects. Leaders recognised that they also needed to adjust their approach in order to support their teams as they struggled to deal with emotional, economic and psychological pressures.
Before the pandemic struck, online leadership learning was already seen as a huge growth area with the leadership training market expected to grow by $26.7 billion during 2020-2024 (Techanavio, 2019) thanks to innovative formats such as gamification and simulation learning. In 2017 QuoLux™ launched its own digital tools and platforms including our Planning2Win marketing strategy simulation and our 100% online MBA programme, Leading MBA™ in partnership with the University of Gloucestershire.
In 2017, approximately 77% of US businesses used online learning. However, 98% planned to incorporate it in their program by 2020 (eLearning Industry, Small Business Trends).
Moving Online
Over the last year we have seen first-hand the benefits that using online technology to develop, practise and improve leadership skills can bring. In March 2020 with the imposition of lockdown restrictions, all of our in-person programmes moved online with our delegates reporting that the online environment brought new opportunities to learn from peers and provided a valuable support network during the crisis. George Smith, Managing Director of Herefordshire based family run-business, Walford Timber described:
"I was extremely impressed with the virtual meetings and discussions. With the technology and the right structure and facilitation in place, the quality of discussion and the sharing of resources has been very effective. A great group dynamic quickly formed, despite some of us never having met in person before. The whole process has been far more effective than I thought it would be."
All of our in-person leadership programs are now available in a fully online format via our QuoLMC, as well as short self-paced or facilitated courses.
Five Reasons to try learning online
Here are five reasons why we believe you should consider online learning if you are looking to develop yourself, your team and your organisation:
Flexibility
The ability to access learning materials online means that people can work from a location of their choice and at a time that suits them. Self-paced learning also allows you to absorb the information at a speed that works for you. When attending an in-person workshop, the speaker has to move at a certain pace to ensure that they cover the material in the allotted time, but when accessing online learning materials, you can pause, rewind, scroll back up the screen, and so on, until you are satisfied that you understand what you have seen, read, heard. For Jenny Robins, Operations Manager at Printwaste, this flexibility improved her learning experience:
"Being able to work in my own environment and in my own time has felt relaxed, has allowed me to digest the information and has kept me focused."
Collaboration and support
Although in-person learning creates an obvious environment for peer interaction, developments in technology mean that live online sessions can provide the same opportunity for delegates to collaborate, learn from each other and form a supportive community of practice. Gareth Edwards, Chief Operations Officer of the CCP charity noted:
"I found the virtual format welcoming and convenient and the group dynamic worked well. At a time where a lot of us have felt somewhat isolated, but the pressure hasn't abated, the online sessions have provided an extra layer of support and contact which has been really appreciated."
3. Convenience and accessibility
In-person training demands that the individual travels to a particular venue at a certain time and date. This requires a time commitment on the part of the learner who will need to be within commuting distance of the venue (or be willing to invest considerable time and cost to travel). Whilst there are invariably advantages in physically bringing a group of people together, the convenience of online learning means that individuals from across the country, or even across the globe can learn together without the additional time pressures. For many senior leaders, there never seem to be enough hours in the day, so the ability to access and participate in online learning from their own home or workplace provides obvious benefits.
Skill Development
Digital technologies have permanently shifted the business landscape and new skills will be needed to effectively lead and manage remote and hybrid teams. Online learning provides a safe environment in which to practise, develop and hone these digital leadership skills. Critical thinking is an essential aspect of any leadership development course/program but learning online also requires the individual to demonstrate self-motivation, focus and discipline which are essential skills in any leadership role. Zac Cosgrove, MD of Bristol-based, Cosgrove & Drew agrees:
"There have been great benefits to online learning, which requires discipline and focus. I quickly learned during the online sessions that I wasn't that great at listening. By having to wait our turn and focus on each person I have been able to offer more support and in return gain more."
Improved outcomes
Online learning has been proven to increase knowledge retention by 2-3 times more than face-to-face learning (The Research Institute of America). For organisations who are looking to upskill and develop their teams, online learning therefore offers considerable advantages. An IBM study (The Ambient Insight 2012-2017 Worldwide Mobile Learning Market - Executive Report) also found that that 42% of companies said eLearning had led to an increase in revenue and there was also an increase in productivity, mainly because employees are able to resume their work faster and apply their skills immediately.
Give us a call
If you'd like to understand more about leadership and how you can become the leader you'd like to be, take a look at our LEAD™ Online program on our QuoLux™ Online Leadership and Management Centre, or Book a Call to speak to us in person.
The QuoLux™ Blog brings leading insights to business leaders and managers, with models, tools and techniques that stimulate thinking and provide practical, actionable and valuable approaches. Topics include leadership, management, strategy, leading change, leading teams, employee engagement, Good Dividends and many more. Get articles like these and more when you subscribe.