Sadly, women are still under-represented in leadership teams across the UK – even though evidence shows that a more balanced representation of women in top leadership positions produces better financial results.
We're bucking that trend here at QuoLux™. Our board of three includes two leading women, with our head of operations also flying the female flag.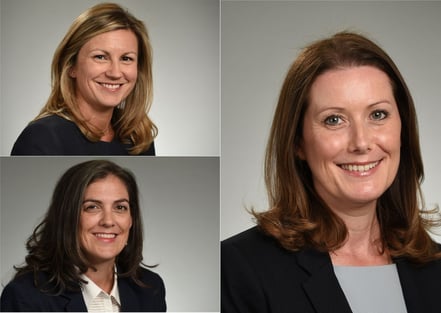 Reassuringly, it's a similar theme that's emerging through our leadership programs. Women make up over half of those undertaking our GAIN™ and MBA programs and 40% on our GOLD™ program.
LEAD™ is the first step in the series of our leadership programs and we know from benchmarking against recent research that we have over a third more ladies than those on typical national programs, which is great, but it's a long way from being 50/50. So, why the discrepancy?
Confidence
We find that confidence is often key. The Women in Leadership Report (2019) revealed that 75% of women felt that they had experienced a "lack of confidence" that had held them back at some stage of their careers.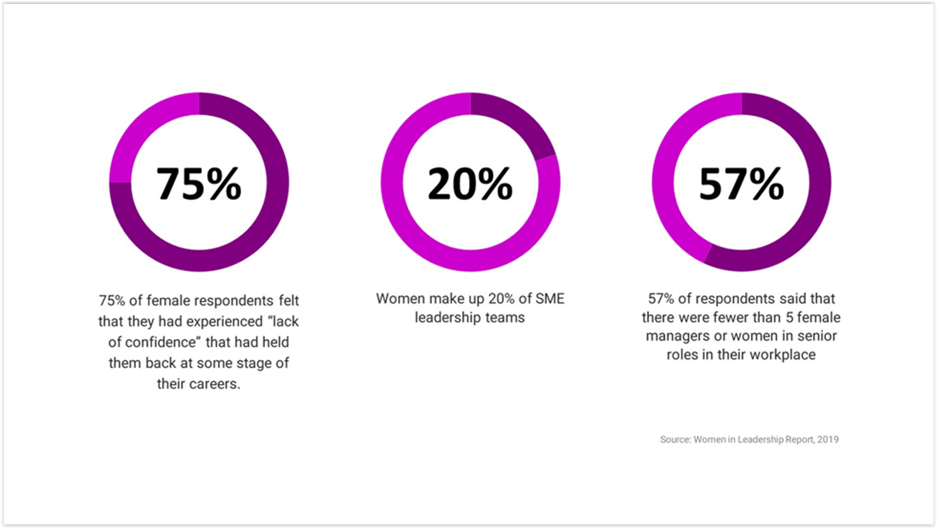 In fact, many of the women we first speak to about leadership often don't have the self-belief to see themselves in that role, even though they are, invariably, already leading. Unlocking this confidence comes through reflection, collaboration and support.
We see it first-hand on our LEAD™ program where, by bringing together peers from other companies to learn, share, reflect and support one another as they work on real life business issues, they feel better equipped, and more confident, to deal with whatever is thrown at them. They #InspireBelief in one another.
Click here to download your free, award-winning magazine to read discoveries, challenges and successes of inspiring business women like Nicola and Julia, below.
Nicola Bird, Safety and Business Development Director at KW Bell Group describes:
"Since graduating from LEAD™ I am more focused, determined and confident than ever before and this is solely down to the excellent coaching, the sincere peer support and the practical tools delivered by every expert I met on the way."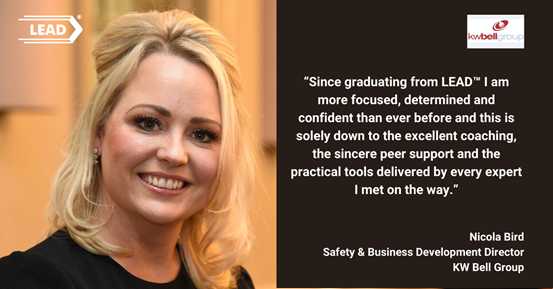 With access to tools, techniques and frameworks through the course and that powerful community of support, all of our delegates are able to explore and reflect on their leadership skills, building their confidence and ultimately supporting success.
Julia Russell, director at Bristol-based Bowland Stone observes:
"My confidence as a leader has grown, developed and now exists at a level I never expected and was not expected by others within our company! I wasn't expecting to come away with a completely different perspective and attitude towards leadership, and my belief in myself. LEAD™ has been life changing!"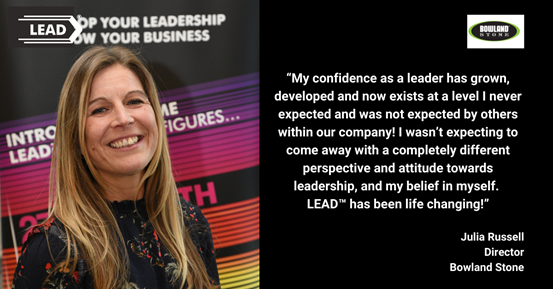 We're incredibly proud of all that they've achieved and to watch now as they 'pay it forward' developing their next generation of leaders in their businesses.
To understand more about leadership and how you can become the leader you'd like to be, take a look at our in-person LEAD™ program, or our
LEAD™ Online program on our QuoLux™ Online Leadership and Management Centre, or Book a Call to speak to us in person.
The QuoLux™ Blog brings leading insights to business leaders and managers, with models, tools and techniques that stimulate thinking and provide practical, actionable and valuable approaches. Topics include leadership, management, strategy, leading change, leading teams, employee engagement, Good Dividends and many more. Get articles like these and more when you subscribe.